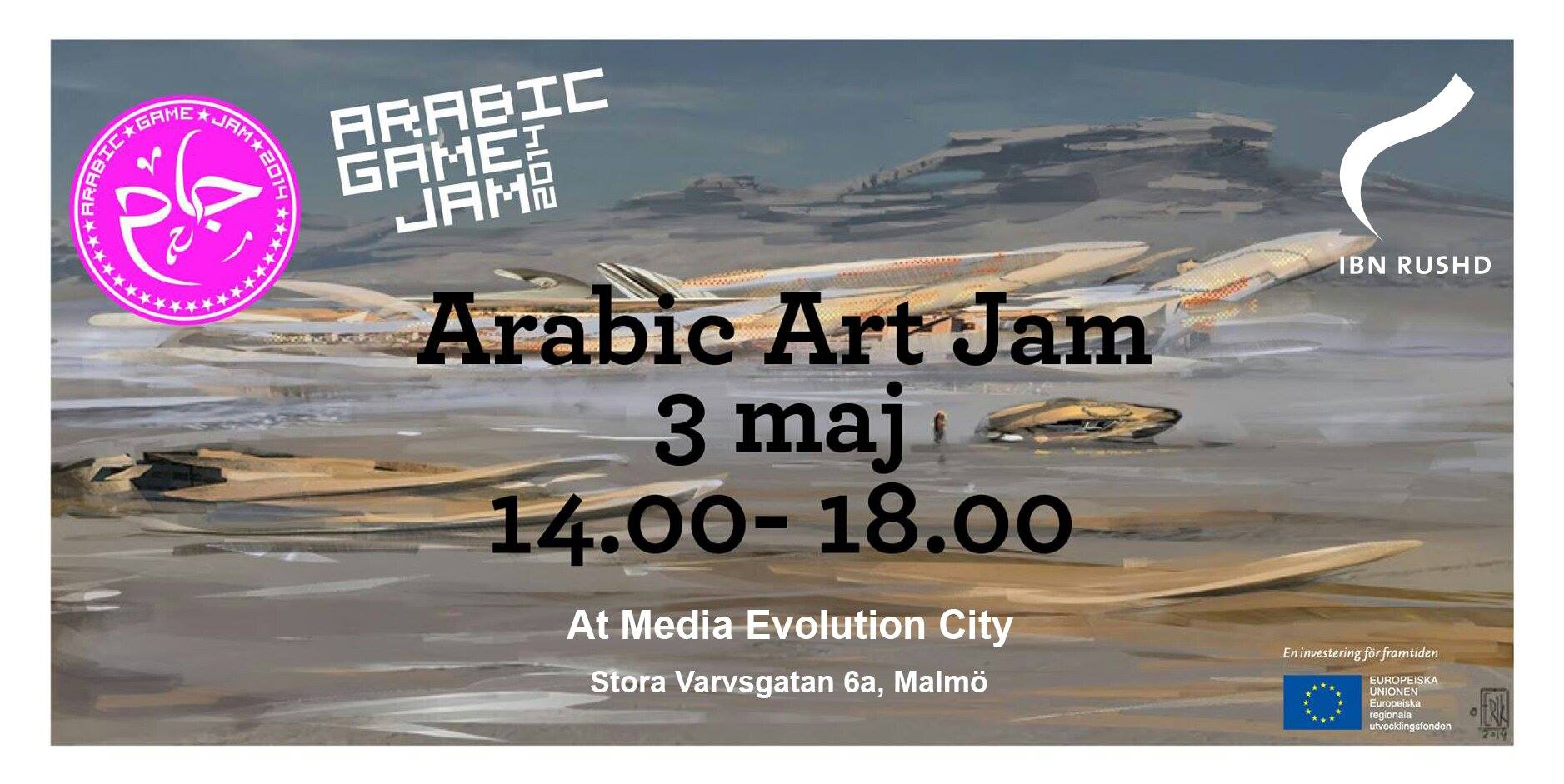 Arabic Art Jam – May 3
An Art Jam is a meeting of artists with the intent of getting to know people, sharing ideas and techniques, and creating art together. Join us at Media Evolution City on the 3rd of may for the Arabic Art Jam; an art jam drawing inspiration from the arab world.
Draw upon geography, architecture, fashion, art, calligraphy and more to create artwork inspired by a region that has much to offer. Bring your sketchbooks, your pens, paints, art tablets or whatever tools you use to create art in the medium of your choice.
Meet us at Media Evolution City, May 3 at 2 pm!