Game concepts 2014
We had a great amount of participants this year, and a whole bunch of teams came up with new game concepts.
Below you can see all team presentations from Arabic Game Jam 2014.
Every concept was unique and interesting and therefore we had a couple of winners.
The winners are presented first, with the jurys words.
Unseen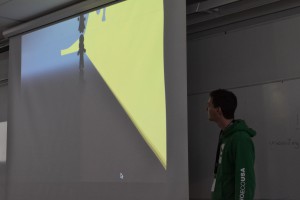 We developed a platformer where the goal is to be seen. As you might have noticed, the more characters you collect, the larger you get and if you're bigger you're easy to spot. The obstacle on stage is a metaphore for personal growth, achievement and ultimately, recognition to be seen.
Jurys words: "Let us see more…"
Team:
Sound King : Jonas Petersson
The Nerd : Elias Lindblad
3D Wizard: Viktor Tornborg
The Boss: Joakim Dicksson
Read more about the game here: http://www.unicorn7.org/games/game/488/
Invisplash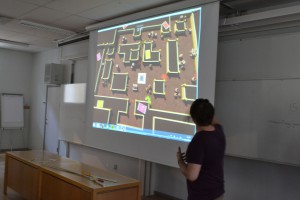 Paint your friends to have an evil monster eat them. You only know where you are when everyone else can see you too, you have an active use invisibility ability.
Jurys words: "Terrible name, fantastically fun game!"
Team:
Jesper Nordström
Martin Blomkvist
Mattias Lindblad
Robin Malm
Stefan Jonsson
Read more about the game here: http://www.unicorn7.org/games/game/495/
Afore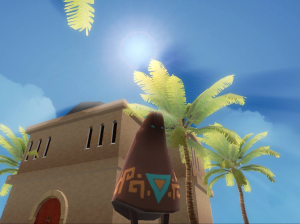 Afore is a strategy game that puts the player in the shoes of an ancestral spirit who helps settlers build up a civilization from the rumbles of the old world. The spirit has to help the settlers in prioritizing things to make sure that the population is being fed, water being gathered and new houses being built.
Every now and then the population will have to face natures wrath and the spirit needs to gather all the settlers inside of the houses to survive.
During the catastrophy the settlers take shelter and uses the stockpile of food and water that has been stored in the houses. People will perish if there is not enough food or water.
When the weather calms down the settlers goes outside again. They have all aged, kids have become adults, adults have become elders and the elders have perished. There has also been an increase of new children, making the population bigger then before.
Jurys words: "Lovable game mechanics"
Team:
Per Häggmark
Ida Bogne
Oscar Johansson Möller
Dennis Majvall
Joachim Häggström
Gustav Bok
Read more about the game here: http://www.unicorn7.org/games/game/489/
Twinfusion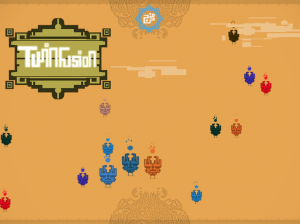 Twinfusion is a social party game that can be currently played by 4-24 players simultaneously. The game can be run by accessing (link will be updated soon) on a web browser (this will act as a shared screen for all players). The players can then access (link will be updated soon) on their smartphones or tablets, turning them into game controllers.
Once the game starts each player is represented by a tiny "djinn" on-screen. The players do not know which djinn belongs to them and must start moving around to figure out who they are. Once their identity is known, players have to find the djinn matching their color and merge with them and form a bigger djinn. This bigger djinn is controlled by both players and they must co-operate to get to the exit portal once it is revealed. Players can bump into each other to knock opponents off their path.
Jurys words: "Great networking x 2!"
Team:
Jaffar Salih
Samanta Miszkiel
Erik Nilsson
Dharam Kapila
Jérémy Tuloup
Read more about the game here: http://www.unicorn7.org/games/game/487/

…and see a video about the game here: http://youtu.be/-SOMJZIldHY
Mahmoud the saviour
Cool game, Awesome skate game where you are the best ever.
Jurys words: "Best hard core juniors!"
Team:
Mohammed Abbas
Omar Crnisanin
Omar Assaad
Ahmed Ghodhbami
Try out the game here: http://www.scirra.com/arcade/action/16487/mahmoud-the-saviour
Tribes
The simplicity of the interactions and the visuals are very suiting for a game that takes place out of the screen. The idea of Tribes is to show the human need of confirmation, hence the lack of opacity in the beginning. The need of being accepted in a group or environment, hence the adapting of color from your surrounding coexisters. And the evolving of your own self through interactions with other life forms. Every interaction helps you evolve, until you are the ultimate shape.
Jurys words: "Good food for philosophical thoughts and pretty art"
Team:
Abdullah Konash
Tobias Högman
Heber Andrade
Gabriel Pizarro Correa
Read more about the game here: http://www.unicorn7.org/games/game/493/
Shadow escape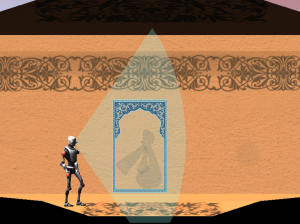 This is the prototype for a 2D stealth game , you play a shadow that navigate alongside walls , your goal is to escape from this weird mansion , that is guarded by ennemies , your main ability is become invisible to those ennemies so observe them and pass trough thme like a shadow.
Jurys words: "Alternative gameplay"
Team:
Boumhaouss Tarik _ Art and design
Walid Alouni_Programming
Houssem Ben Amor _ 3D modelling
Read more about the game here: http://www.unicorn7.org/games/game/497/
Noor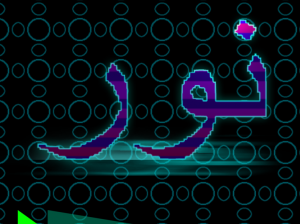 Light your way through the game and reach the magical portal of Noor.
A game made by 5 devs over the course of 48 hours. This game should be viewed as a teaser not a finished published game.
Team:
Ahmad Al-Khateeb
Hassan Taher
Hussein Taher
Ricard Hagerman
Kunal Luthra
Read more about the game here: http://www.unicorn7.org/games/game/501/
Part two
You feel that you are stuck. It's going to be tough but you know another life is possible.
Your goal is to get to the other side. You will meet several obstacles on your way, but don´t give up – that is not even an option. Where you are right now there is no future and you know it.
Go before it´s too late!
Team:
Oscar Oduor (visuals)
Anders Andan Dahl
Evelina Björkman
Oscar Stenudd
Read more about the game here: http://www.unicorn7.org/games/game/500/
Neo-Babylon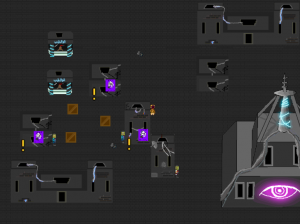 Stealth Based adventure game with moral choices that will effect the city you live in.
Team:
Fredrik Sundgren
Jesper Turesson
Daniel Leufstedt
Benjamin Pantzar
Emal Ghouse
Chris Helgesson
Anton Bergkvist
Read more about the game here: http://www.unicorn7.org/games/game/496/
The Adventures of Brad the sprite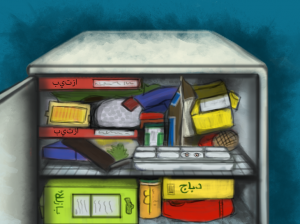 It's about an ivisible essence with the power to take over objects and move them around. In this first level the essence is in Egypt and makes the unfortunate choice of taking over an ice cube for a body. Which as you can imagine can be quite problematic. It travels around in the kitchen trying to avoid melting or getting crushed by coffe mugs and teacups.
Team:
Sebastian Hovenberg
Shwan Hawez
Henrik Nilsson
Lovisa Matsdotter
Read more about the game here: http://www.unicorn7.org/games/game/494/
Djinns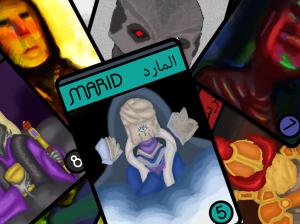 The game features 8 genies each equipped with a specific task or spell if you will. The cards have assigned numbers 1 to 8 with 8 being the strongest card in the game. The numbers are solely used in the battle system from a challenge card. The perks with cards would either be beneficial or negative for you. All is in the eye of the beholder, use the cards well since you always have to play during your round and eliminate the other genies.
Team:
Darius Kashani
Magnus Nilsson
Ehab Okal
K Shonibare-Lewis
Joaquin Gomez
Sam Walz
Read more about the game here: http://www.unicorn7.org/games/game/490/
Love In Arabia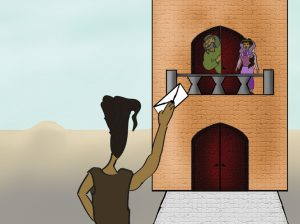 Ayham desperately wants to meet his love Durar. Unfortunately Durar's father stands in the way.
Guide either Ayham or Durar through her family's house. Avoiding the angry father who is on the lookout for both of them.
Ayham/Durar both can hide and sprint while navigating the house.
The father can place traps in order delay the escapees.
Team:
Ajmal Azar
Andreas Palmgren
Carolina Mårtensson
Lukas Andersson
Patrik Jarlestam
Tom Leonardsson
Read more about the game here: http://www.unicorn7.org/games/game/485/