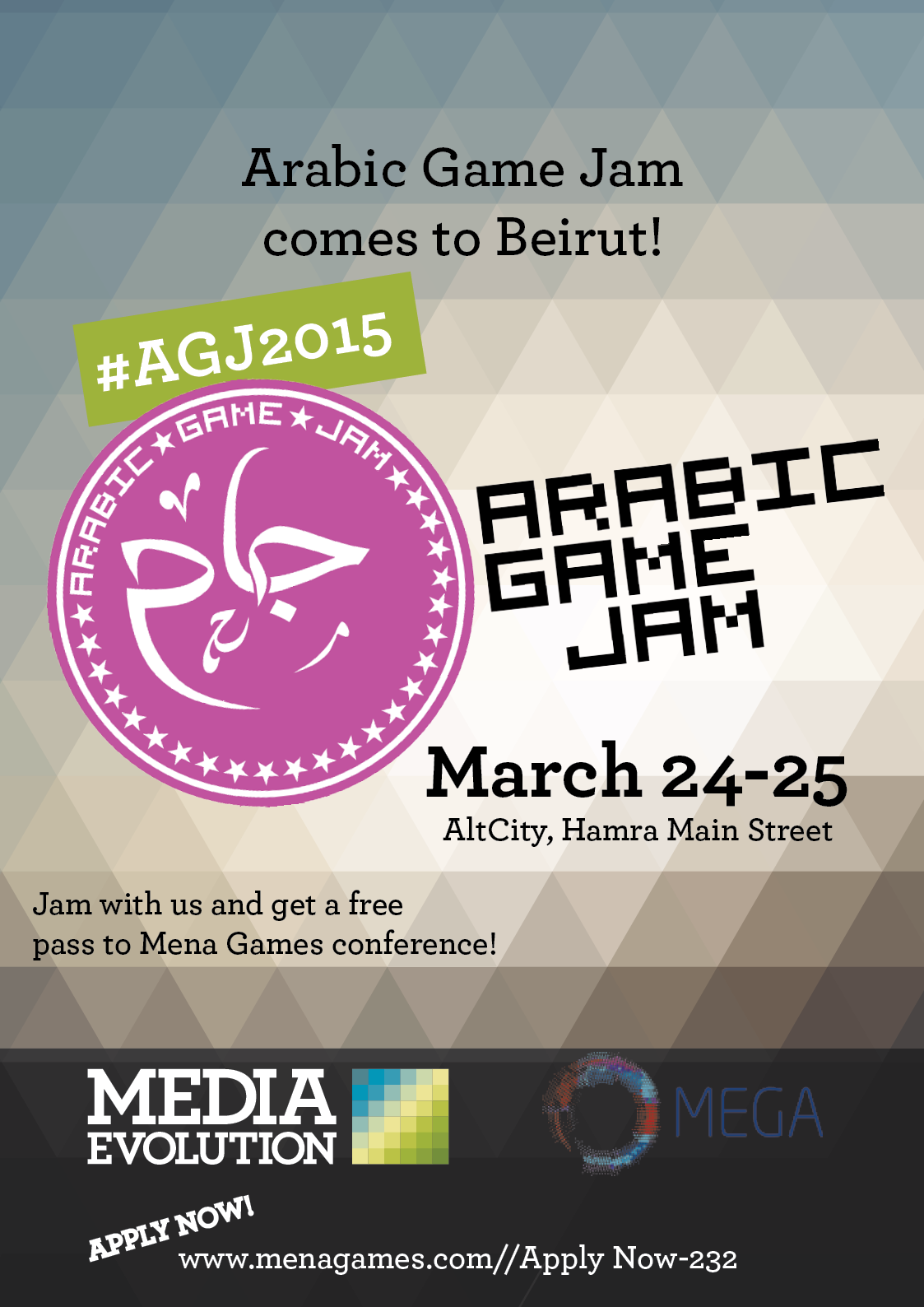 Arabic Game Jam goes Beirut  – March 24-25 2015
Arabic Game Jam originates from the city Malmo in Southern Sweden, a region with a strong and flourishing games industry, and home to Swedish residents of international background and networks outside of Sweden.
Now in its fourth year, Arabic Game Jam is departing from Malmo and landing in the Middle East for the very first time. Arabic Game Jam comes to Beirut as part of the Mena Games conference taking place in March 2015.
Read more about it at the Mena Games Conference website