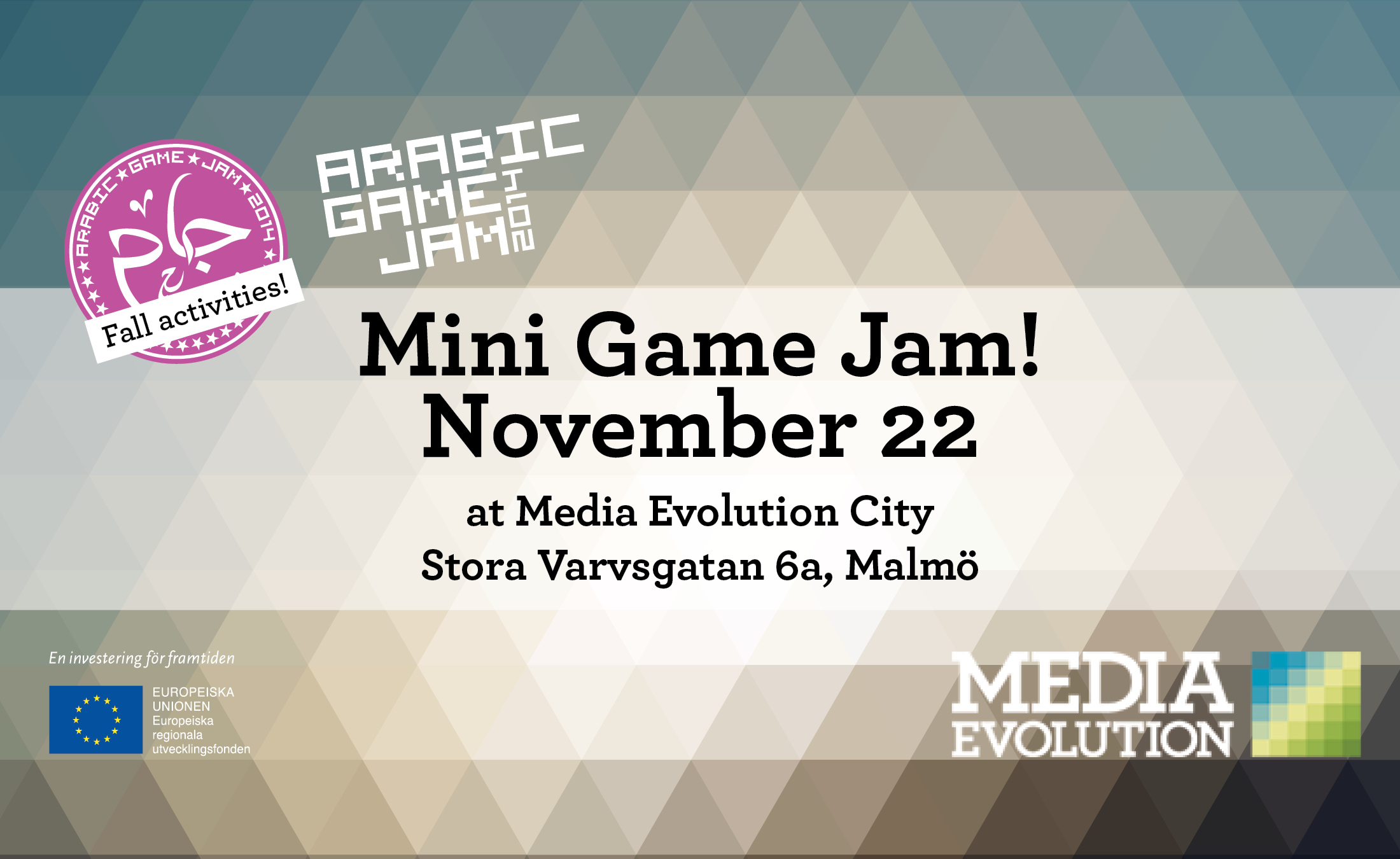 Mini Game Jam – November 22
The Mini Game Jam is Arabic Game Jam in a smaller format!
We start off with building teams (in case you don't have one already) and then you will get the theme for the day and in the evening we look at each others ideas and concepts.
Join us this day for some intense couple of hours full of concept development, game design and programming.
Please note that you have to sign up here
Meet us at Media Evolution City, November 22, 10 am!