REINE ABBAS

Reine Abbas launched Wixel Studios, a Lebanese game development studio, along with her husband and a business partner back in 2007. Since then, the firm has gone from strength to strength, releasing a series of games that have mainly focused on politics. Last year, Wixel released Survival Race, which won an impressive number of downloads in Asia and the US.
The firm's most recent game is called Little Heroes, Big Deeds, which is an 'edutainment' tool for children. Reine Joined recently Lamsa World as a managing partner and the creative Director. Abbas was the Winner of the WOW award for artistic expressions 2013 (6th New Arab Woman Forum), also she was selected one of the most 5 powerful women in gaming  in 2014 by inc.com and also selected one of The World's 100 Most Powerful Arab Women by arabianbusiness.com.


TIM GARBOS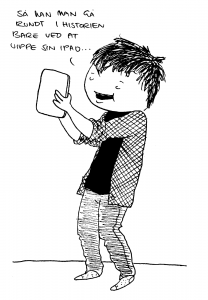 Tim Garbos is the co-founder of Kanako, a Copenhagen based studio that makes interactive experiences, installations, prototypes, and games. The projects are often a bit out of the ordinary. Recent projects include a virtual reality short film for the Oculus Rift and a karaoke game running on a ticket vending machine.
He is also the co-founder of Exile Game Jam, a creative artistic jam/hackathong that is trying reinvent game jams twice a year, and long time boardmember of IGDA DK (International Game Developers Association Denmark) that organizes the annual Nordic Game Jam (the world largest game jam).
As part of Copenhagen Game Collective he participates in game jams around the world, and has made quite a few jam prototypes; some of them is on the market today.
Currently he is working on the interactive childrens game/story Hupsi Galupsi.
COACHES
Henrik Larsson (Tarsier Studios)
Mattias Ottvall  (Tarsier Studios)
Ditte Deenfeldt (Game Designer, Massive Ubisoft)
Malcolm Clapson (General Manager, Massive Ubisoft)
Björn Lindberg (Programmer, Massive Ubisoft)
Joel Nilsson (Programmer, Massive Ubisoft)
Martin Jansén (Game Designer, Massive Ubisoft)
Reine Abbas, Wixel Studios
Ziad Al-Feghali, Wixel studios

The coaches will hang around, ready to give advice and inspire, and to help the teams on their way!